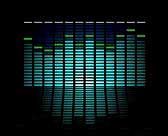 Audio Enhancement Services
Audio Enhancement and Dialogue deciphering Services For Transcriptions And Translations.
Many audio or video files that are to be transcribed or translated require the removal of noise or interfering sounds over speaker dialogue to enable a more accurate and precise transcript to be produced. How many times have you received a transcription containing a host of inaudible marks which is not necessarily down to the transcribers inaccuracies or poor hearing ability, but more toward the fact that the audio or video file itself should have been cleaned and enhanced before any attempt of transcription or translation was conducted.
At times recordings have speakers overlapping the dialogue and the dialogue can be paced very quickly making it difficult for the transcriber to decipher the conversation hence many inaudible marks on the transcript.
Limiting And Reducing Inaudibles On A Transcript
Our services incorporate a dedicated audio forensic cleaning lab whereby poor quality audio is de-noised and dialogue is enhanced to its maximum audible state. Our facilities also mean that if conversation is overlapping and conflicting the audio recordings speed can be slowed down so that a more accurate translation or transcription can be produced. Our dedicated and experienced linguists can study the phonetic structure of words or dialogue and input a more connected flowing documented manuscript to present to the client. This contributes to a more precise significant increase in productivity and delivery. The following are some illustrated examples of the audio cleaning services we offer showing you how we can be a one stop shop for all your transcription and translation assignments and how our professional audio services can be of invaluable assistance to you the client:
The Enhancing And Cleaning Of Cassette Tapes
Inaudible Dialogue On Audio Recordings Enhanced
Poor Quality Sound Of Dialogue On Analogue And Digital Recordings Restored
Far Party And Near Party Speech Enhanced
Phonetic Structure Of Speech Analysed
Improved Quality Of Audio On Interview Recordings
Forensic Audio Transcriptions By Professionals
Transcribed by Linguistic Experts And Audio Cleaned By Audio Expert Specialists
For more detailed information on our audio forensic cleaning and enhancement services please visit our website dedicated to audio forensics: